Grow Your Soul Radio with Jane Matanga:
Ignite Your Inner Magic!
Jane Matanga is the founder of Enlightened Path. She is a Personal Mastery and Transformational Growth Coach. She is an intuitive and a certified Angel Card & Oracle Reader and also hosts "Grow your Soul Radio" on Transformation Talk Radio.
ANGELSPEAKE VIRTUAL EVENT
Coming Soon!


Join International Best Selling Author, Trudy Griswold for
The Exclusive Virtual Angelspeake Book Study Program
Based on the international best selling book:
Angelspeake:  How to Talk with Your Angels.
This program will support you to create a
firm foundation of empowerment with your private angelic team
to live your biggest, most magnificent life.
You Are Being Called!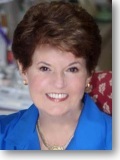 Each week, we will focus on a single Chapter from the Angelspeake book, sharing our experiences through your life lessons, getting to know our Angels and spiritual support teams, learning how to grow with your spiritual process, etc. These sessions will be full of wisdom and knowledge from our angels, your spiritual experiences, how to open the doors to your heart and learn the simple and easy way to work closely with your Angelic team.
The Angelspeake Book Study consists of 9 LIVE Class Calls that are recorded:
Class Call 1 –  Introduction & Preparing for Angelspeaking
Expect miracles to happen from this moment forward!
Angels work in miracles but your spiritual process starts with your God. You will hear the in-depth story about how Trudy & Barbara became seekers, authors and spiritual teachers and what happened to their lives once the Angels came to them! Many of you are being awakened today and your Angels are always available and with you!
Understand why you're walking a parallel awakening experience!
Class Call 2 –  Chapter 1 – Who Are Angels?
Open the door to understanding your Life Purpose!
Angels are God's messengers and our teachers with a profound perspective of your life. There are legions and armies of Angels that are near us. We will discuss various ways they help us and which angel to call upon when you need support in a particular area of your life. Our deceased loved ones in spirit are also there to help give us their viewpoint from heaven. Angels give us more love than we could ever imagine and assist us with every aspect of our lives. Angels also help us carry out our Life Purpose!
Class Call 3 –  Chapter 2 – The Four Fundamentals
Implement the Four Fundamentals into your daily life to perfect your formula for success and prosperity!
There is a fundamental formula for attracting the things you want and desire into your life. This simple formula is a means of approaching life each day in order to attract the right people, places or things to come to you. When your life is working well and the right things are coming to you, it is more than happiness. It is a state of success! We will discuss how, when & where to use this formula for living life. You will also learn how to trust your angels and draw them closer to you! This is the Formula for Happiness in life!
Class Call 4 –  Chapter 3 – The Seven Steps to Talking with Your Angels
Break through the barriers of Angel communication to experience conversations with your angels!
In this class you will learn how to receive a message in writing from your Angels! It is so easy you will be amazed!! Your angels have already been speaking with you in your mind. Now is the time you will realize it's not just your thoughts…it's the ANGELS dictating their messages! The angels tell us that "Knowledge will come to you in many ways. Through study, dreams or experiences. "All will be there for you to write us when you manifest the desire!
Class Call 5 –  Chapter 4 – Making it Work
Experience the joy filled benefits of Angelspeaking for the rest of your life!
Now that you have made this divine connection with your Angels using this easy process, we suggest you not complicate it! EVERYONE can learn to Angelspeake! This class will give you many clear and easy ways to connect with your spiritual team, what questions to ASK, Prayers to pray and how to form a partnership with your angels that will change your life, now and forever!
Class Call 6 –  Chapter 5 – How You Receive Messages
Open your awareness to your Angelic Team to understand Divine guidance now and forever!
Your angels will work with you during this learning time, whether you are aware of them or not! During this class you will discover the three ways you receive angelic messages, how to curb your uncertainty as to who is speaking to you, your expectation level, and what is your attitude about writing Angels!
Class Call 7 –  Chapter 6 – How You know It's an Angel Message
Confidently leave uncertainty behind as a thing of the past and solidify your Angelic connection!
We will discuss your questions about whether or not you're getting a true message from your angels. Is it them or is it me?? Your will learn the difference between "Is it me" or is it your "Higher Self" speaking? How Angels combine words, what the angelic energy feels like, words Angels use, and what you will definitely learn in time from within.
Class Call 8 –  Chapter 7 – People Questions & Angel Answers
Get Angelic answers to your questions!
This Q&A session will be a fun exchange between you and your Angels. As a Channel, I will give you answers to any question you may have, with the help of your angelic team as well. Often times the Angels will ask me to share my personal spiritual experiences or story as well as giving their input.
Class Call 9 –  Chapter 8 – Angel Experiences of Real People!
You'll go behind the scenes with Angelspeaking!

Learning to write with your Angels can truly Change Your LIFE! Angels have worked their loving wisdom and support into our lives over and over again. Angels can help you get through any circumstance, no matter how big or how small. This will be your class to share your angelic experiences, share your writings you have received from the angels or tell us touching or funny experiences that happened now that you are coming closer to your team of Angels. This will be a very FUN evening! I will also share many fantastic true stories of great experiences that have happened to Barbara and me as well.
This is YOUR Golden Opportunity
to go behind the scenes of Angelspeake with Trudy and the Angels!
PROGRAM DETAILS
Dates: Coming soon!
Time:  7:00pm – 8:30pm EDT
Tuition for all 9 classes:  $285 — 3 payment options!
Location:  The comfort of your own home!
Classes will be recorded – recordings will be available within 48 hours of each class completing.
Call in Information will be delivered by email after your registration is complete.
 Choose one of our 3 easy payment plans for all 9 class calls:
 Option 1:  $95 – 3 Payments
(30 days apart)
 Option 2:  $111 – 2 Payments
$63 savings!
(30 days apart)
 Option 3:  $199 – 1 Payment
$86 savings!