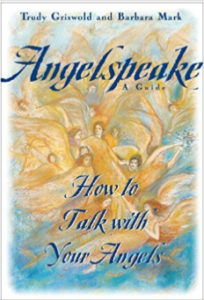 I'm so glad God and the angels have led you here. Many of you are being called and awakened to walk a more mindful or spiritual path in life and it is my privilege to help guide and support you along the way. As a spiritual life coach, teacher, intuitive, and author of the New York Times bestselling Angelspeake book series, I look forward to teaching you how to have a conversation with God and the Angels, your teachers and spirit guides, and your friends and loved ones who are gone but not forgotten. Please contact me whenever you are ready to meet and make those divine connections that allow us to live as we are truly meant or more in greater peace, love, and joy! Until then, you are invited to visit here daily for those divine messages of wisdom and love that are of Angelspeake.
Life Coach & Teacher
Everyone has a life purpose or divine calling and it is my passion to help you develop your spiritual gifts and life path. I have devoted more than two decades to helping support individuals in every aspect of their spiritual growth and I look forward to helping you expand your life intentions. I will teach you how to form an inner partnership with your spiritual team to receive explicit messages for further guidance, validation and loving direction to a much higher spiritual focus.

.
Spiritual Readings
I am a gifted and experienced clairvoyant and channel with the spiritual realm. I provide private consultations including angel readings, either in person, on Skype or the telephone. I have assisted many individuals in opening more fully to their highest and greatest personal and spiritual potential. My work is rooted in a greater power and personal eternal presence through my unique ability to communicate with the divine realm to gain further guidance or validation for anyone who seeks spiritual clarity.
Workshops & Seminars
I have taught thousands of individuals around the world to receive messages in writing from their spiritual support team of archangels, guardian angels and guides in spirit. I also offer workshops focusing on Personal Empowerment and healing, Opening Your Spiritual Gifts and Moving Forward on your Path. I facilitate the Angelspeake Facilitator Training Seminars to help individuals who have a special calling to teach people how angels support individuals on earth.
Messages From Your Angels
"You are never alone, for we guide and protect you always."
"Confusion cannot flourish in stillness."
"You are not alone. Your angels are with you always."
"Love is the universal language of your world."
"Take each day as it comes to you and do what you know to do."